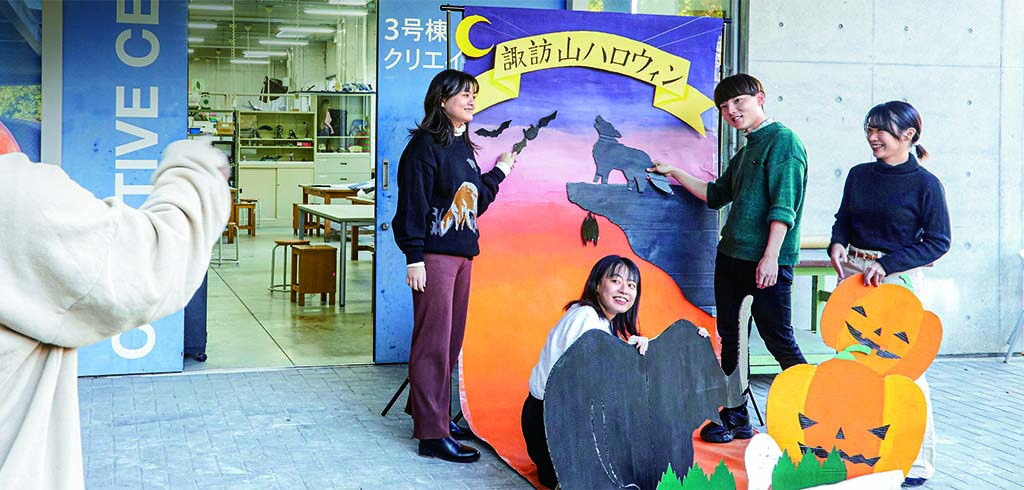 Department of Arts and Crafts
Creating hand-made works and pursuing the realm of Arts and Crafts expressed by these works
Painting Course
Students learn about the application of prints, photo and digital technologies, in addition to the basics of Western- and Japanese-style paintings. On the basis of painting skills, students improve their power of expression and find out their own characteristics. The course nurtures artists who can work as painters and illustrators recognized in society.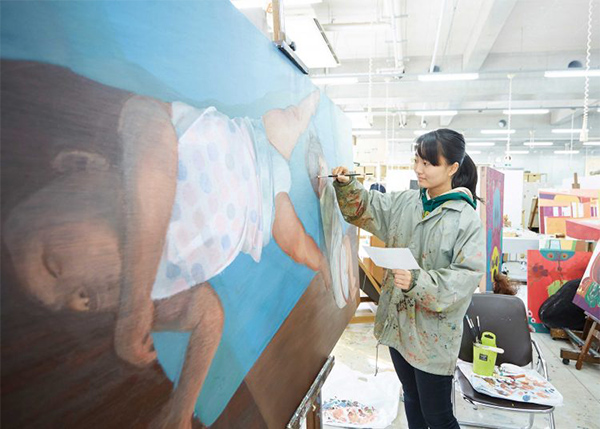 Sculpture & Character Figures Course
This course is for learning how to use various materials to express images in three dimensions, to pursue unique expressions by using figurine making and carving techniques. It develops artists who can be self-reliant in society as creators in the field of 3D modeling.
Art Education Course
This course trains students as future educators. While communicating with local communities and people through art workshops and other opportunities, students develop a rich mindset and sensitivity toward learners of art. The course pursues creative learning to link art, education and society.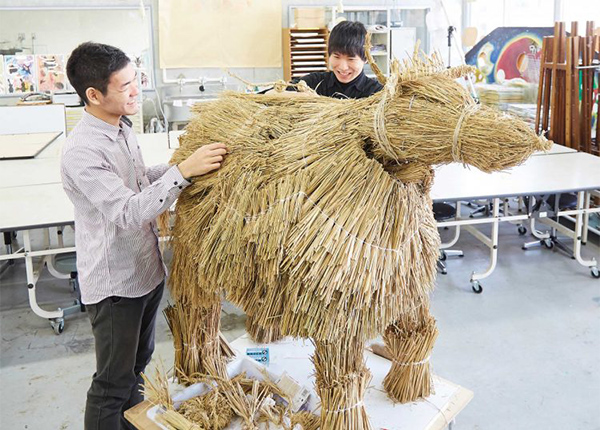 Glass & Ceramics Course
This course provides students with traditional glass and ceramics techniques, as well as advanced techniques commonly used for glass and ceramics manufacturing by plaster mold casting. The course trains artists who can create unique works, and use them, by making full use of the characteristics of materials.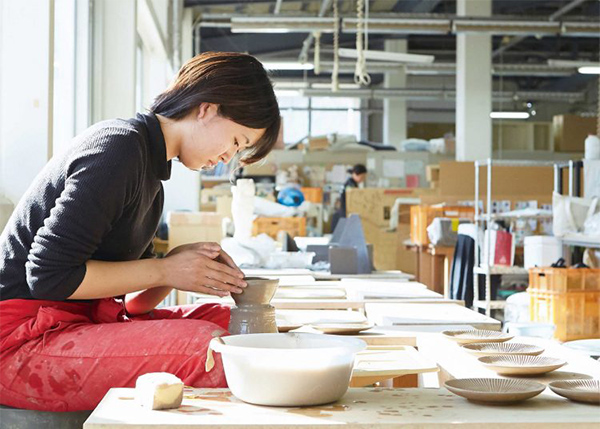 Jewelry & Metalworking Course
After learning the basic techniques required for jewelry making and metalworking, students master sophisticated techniques to create cloisonné ware and the like. This course nurtures individuals who can play active roles in society, with their great sensitivity and ability to produce figurative arts.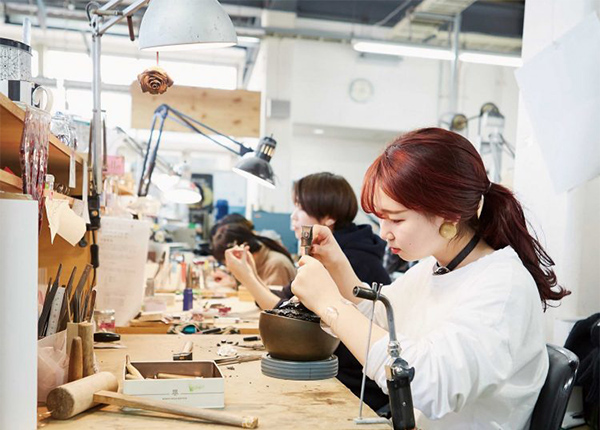 Curriculum
First-year students
Introduction to Arts & Crafts
Sketching, Rough Sketch, Image
Basic Practice of Sculpture
Appreciation of Art Works
Art Basics
Craft Basics
Art Studio Training A
Craft Studio Training A
Drawing
Second-year students
Introduction to Craft and its History
Japanese Nihonga Painting Techniques
Sculpture Techniques
Art Studio Training B
Craft Studio Training B
Theory of Art and Craft Education
Figure Making Expression
Printmaking Techniques
Jewels and Ornaments
Glassblowing
Ceramics
Painting A
Figure Making and Sculpture A
Art Education Practice A
Glass and Ceramics A
Jewelry and Metalwork A
Third-year students
Stained Glass Practice
Glaze Technique Practice
Metal Molding
Painting B・C
Figure Making and Sculpture B・C
Art Education Practice B・C
Glass and Ceramics B・C
Jewelry and Metalwork B・C
Jewelry Techniques
Media Techniques for Art
Fourth-year students
Advanced Arts/Advanced Crafts
Graduation Research