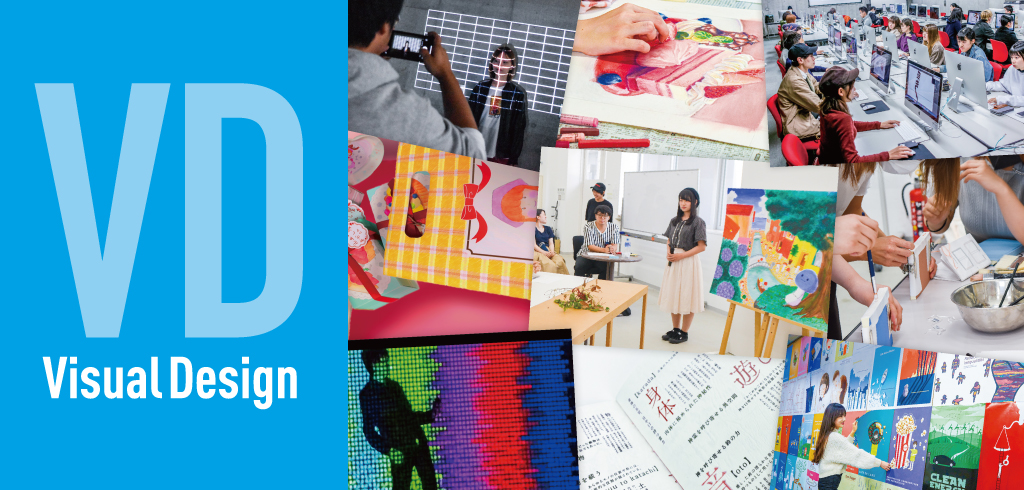 Department of Visual Design
Students acquire both the latest digital techniques and techniques for manual expression. This department comprehensively handles pictures, letters, and movements that make up visual design and trains designers and creators through visual communication that uses the sense of sight, such as photos, videos, and figures.
Graphic and Communication Design Course
Graphic design is a means of communicating information using text, images, and color combination on a flat surface. Students learn a vast area of design for posters, pamphlets, packages, and other materials. By strengthening graphic design and communication aspects, such as advertising, planning, and branding, this course aims to help students acquire the ability to understand and respond to the drastically changing advertising field.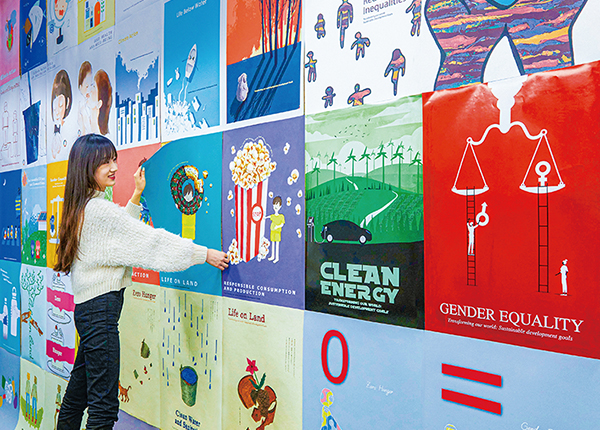 Web and Digital Design Course
Digital technology is advancing and developing on a daily basis. Students learn not only basic web techniques but also how to design movements in a wide range of fields, such as video expression, projection mapping, and virtual reality. They also comprehensively learn how to use digital technology and contents to become designers and engineers.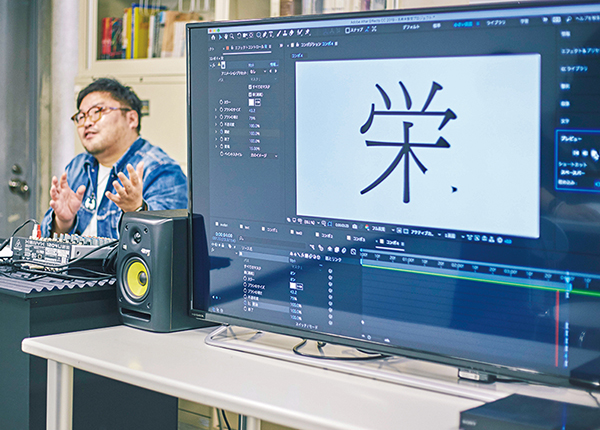 Editorial Design and Illustration Course
Editorial design refers to the editing and design of books, magazines, newspapers, and other printed matter. Students learn how to draw pictures and design books to acquire editing ideas and methods. Thus, this course aims to train editorial design professionals and book designers.