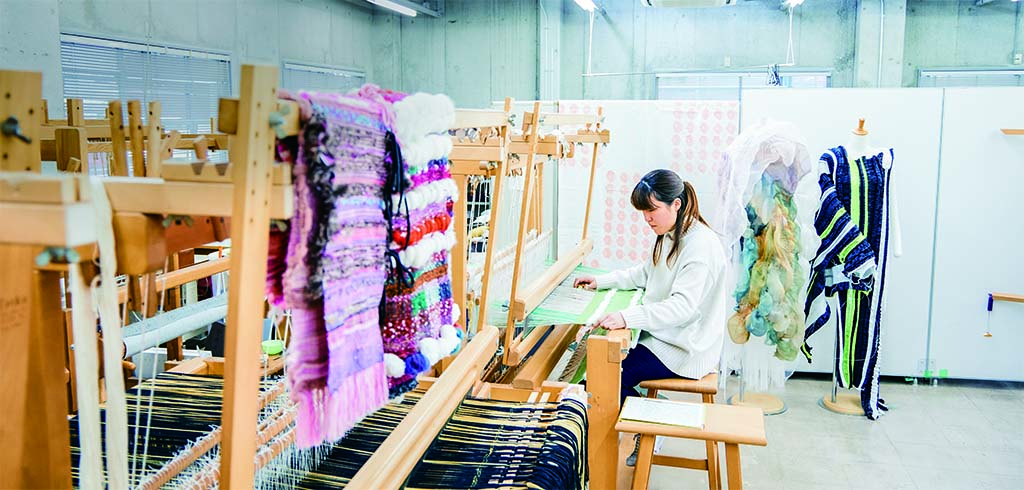 Department of Fashion and Textile Design
Textile design, fashion design and fashion planning —Proposing lifestyles through fashion
Fashion Design Course
Students learn all the skills for apparel design proposal, drawing and tailoring, so as to create new-era designs in line with trends of the times.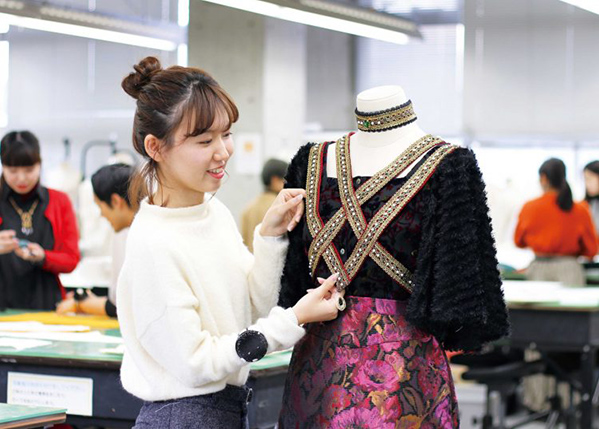 Textile Design Course
Students learn a wide variety of textile expressions, while acquiring three basic skills: yarn dyeing and weaving, knitting, and printing of patterns on textiles.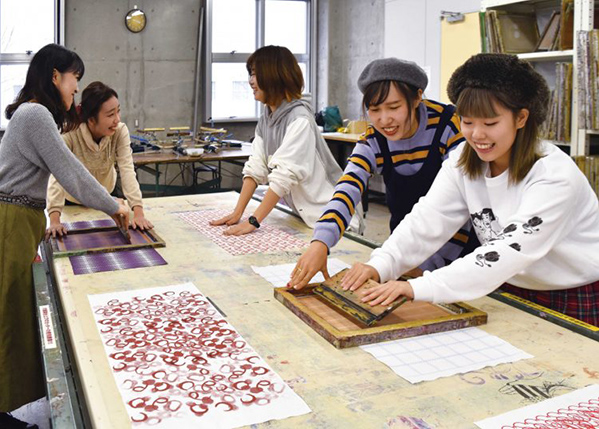 Fashion Planning Course
This course offers students skills in market research, product planning and promotion which are vital when producing a fashion business in response to the needs of people and society.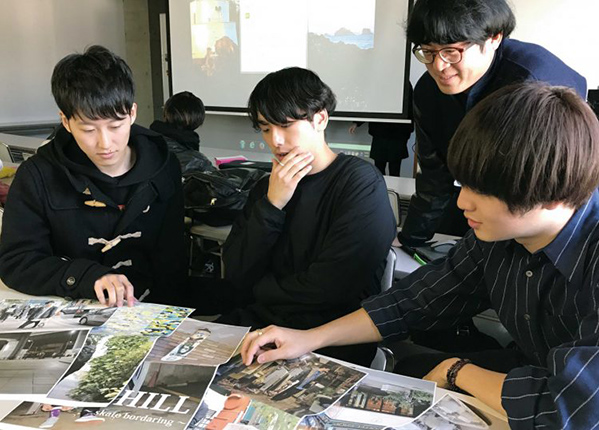 Curriculum
First-year students
Practice in Fashion Design A・B
Introduction to Fashion Design
Yarn Structure and Weaving
Fashion Design Image
Apparel sewing seminar
Fashion Illustration
Basic Pattern Making Practice
Fashion Accessories
Basic Digital Fashion Design
Ethnology of Asian Clothing
Theory of Apparel Design
Dyeing and Expression
Second-year students
Fashion Design Seminar Ⅰ・Ⅱ
Textile Design Seminar Ⅰ・Ⅱ
Fashion Planning Seminar Ⅰ・Ⅱ
Textile Pattern Design
Apparel Material Science
Draping Practice
Applied Apparel Sewing
Applied Pattern Making Practice
Costume Design
Cosmetology
Applied Digital Fashion Design
Fashion Merchandising
Fashion Styling
Historical Clothing and its Modern Application
Clothing Ergonomics
Universal Fashion Design
Third-year students
Fashion Design Seminar Ⅲ・Ⅳ
Textile Design Seminar Ⅲ・Ⅳ
Fashion Planning Seminar Ⅲ・Ⅳ
Fashion and Textile Design Special Lectures
Handmade Techniques
Textile CAD
Knitwear Design
Apparel CAD
Fashion Photograph
Leather Design
Advanced Leather Design
Fashion Advising Technique
Fashion Branding
Silkscreen Printing
Fourth-year students
Graduation Research
Fashion Presentation