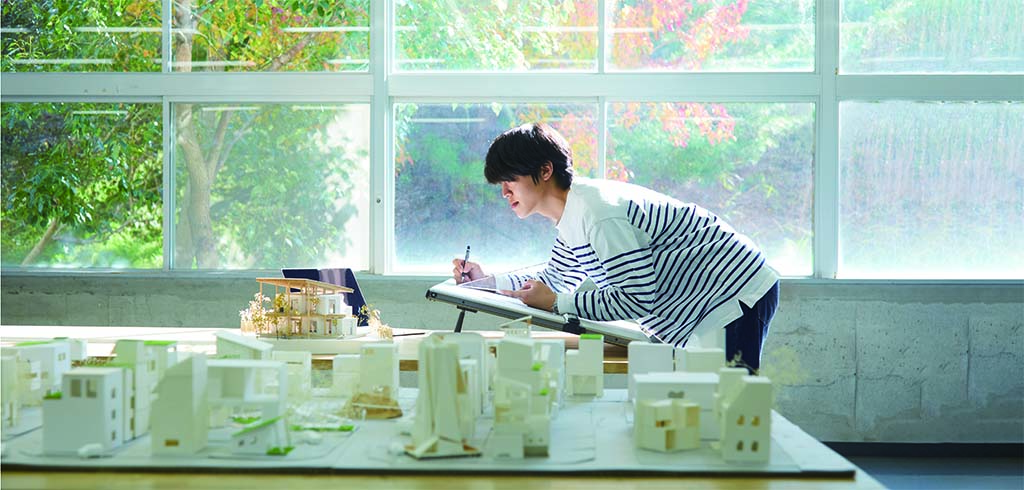 Department of Environmental Design
Seeking to train designers who can create total space designs to shape the future of sustainable community design and new lifestyles
Renovation Design Course
Students learn how to design better living spaces through the reuse of existing buildings and interiors, building renovation, and revitalization of housing complexes. Students acquire the techniques and design ability required for various renovations, extensions and reconstruction work.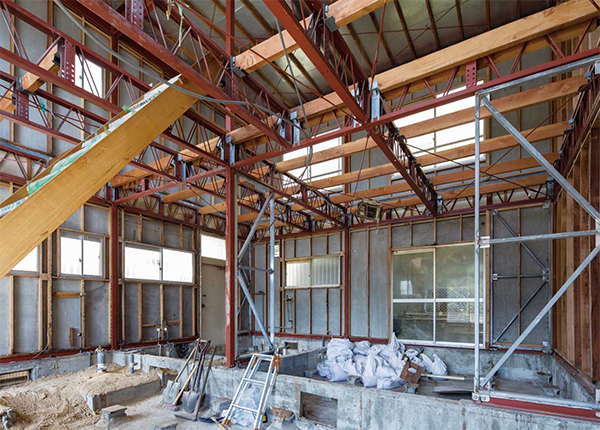 Architectural Design Course
The curriculum features a wide variety of building designs including designs of housing, commercial facilities, schools and other public architecture that enrich people's lives. This course also provides knowledge about construction techniques, history, culture, and harmonization with the natural environment.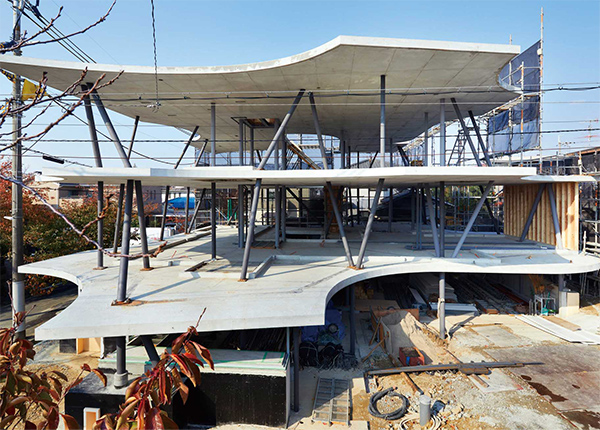 Landscape Design Course
This course helps students develop abilities to design outdoor spaces, such as parks, plazas, and green areas around buildings. Students acquire methodology of comprehensive environmental creation making effective use of natural ecosystems and state-of-the-art science and technologies.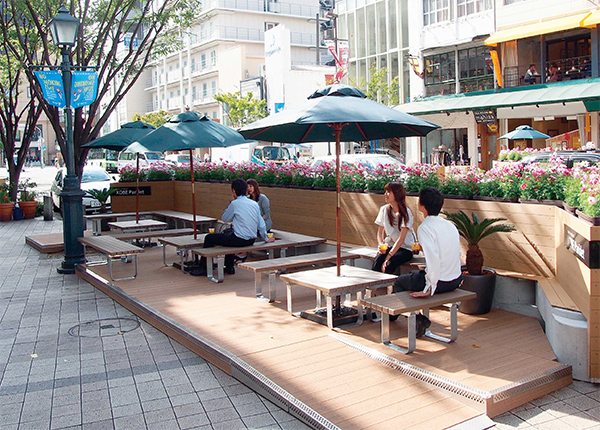 Community Design Course
Students learn about designing an urban space where various people live together. They study not only how to design a community consisting of buildings, roads and parks and other elements, but also how to develop a safe and secure community.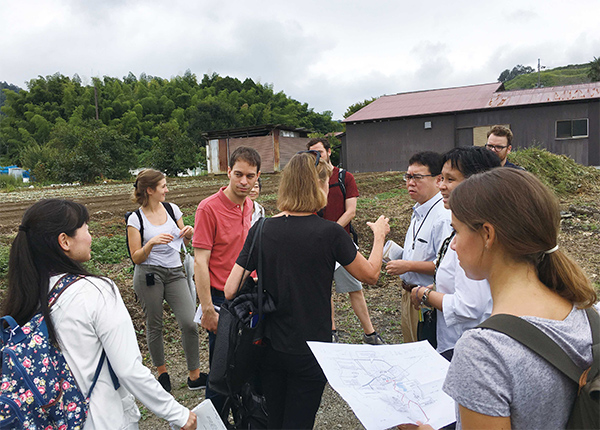 Curriculum
First-year students
Introduction to Environmental DesignⅠ・Ⅱ
Structural System of Building
Contemporary Architecture
Basic CAD
City History and Dwelling Design
History of Landscape Design
Second-year students
History of Japanese Architecture
History of Western Architecture
Architectural Structure Planning
Architectural Design
Architectural Planning
Urban Design
Interior Design
Landscape Design
Bioclimatic Design
Introduction to Structural Design
Computer Aided Architectural Design
Environmental Design Studio Ⅰ・Ⅱ
Theory of Inclusive Housing Environment
Third-year students
Building Standard Law
Town Planning
Lighting Design (seminar)
Landscape Planning
Building Environment Control Engineering
Construction System and Management
Urban Planning
Renovation Design
Practice of Architectural Structure
Workshop on Built-Environment
Workshop on Structure and Material
Environmental Design Studio Ⅲ
Renovation Design Studio
Architectural Design Studio
Landscape Design Studio
Urban Design Studio
Fourth-year students
Environmental Design Project
Graduation Research