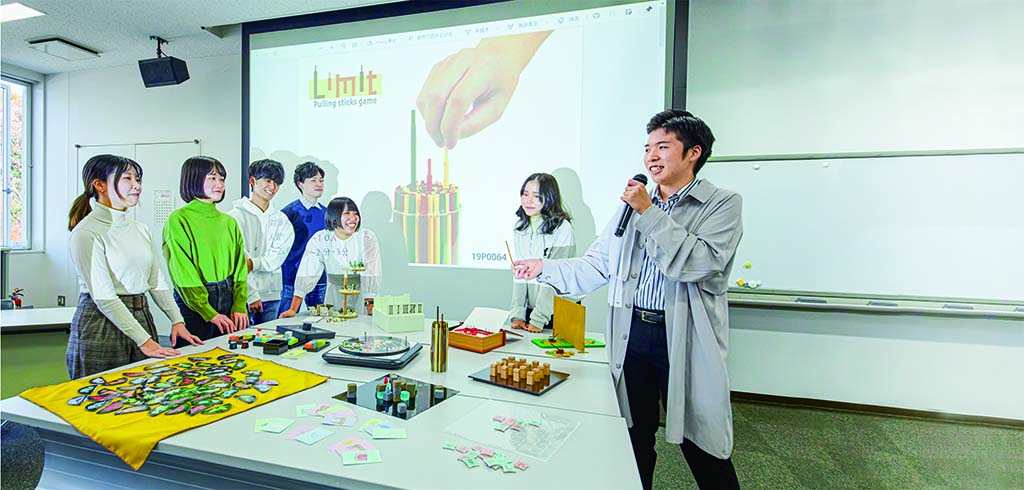 Department of Product and Interior Design
Offering three courses and seven academic categories focused on manufacturing that enhances our lives and contributes to society
Universal Design Course
Toward the creation of a society where everyone can live a comfortable and convenient life, students learn various design concepts shared by all fields, with the main focus on universal design that takes a user-oriented approach. They acquire techniques to envision and express the future of various products and their requirements from the dual perspectives of communication design and inclusive design.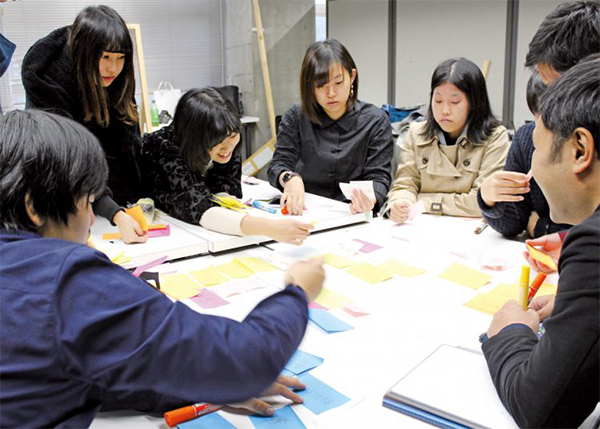 Interior, Furniture and Woodworks Course
This course provides education regarding interior planning for housing and commercial facilities, as well as possible designs for furniture and lighting apparatus, and display designs. Students learn about the processes as involved, including figurative designs, research, planning and creating designs, and presentations. This course also imparts practical knowledge to produce and exhibit design works, using studio equipment.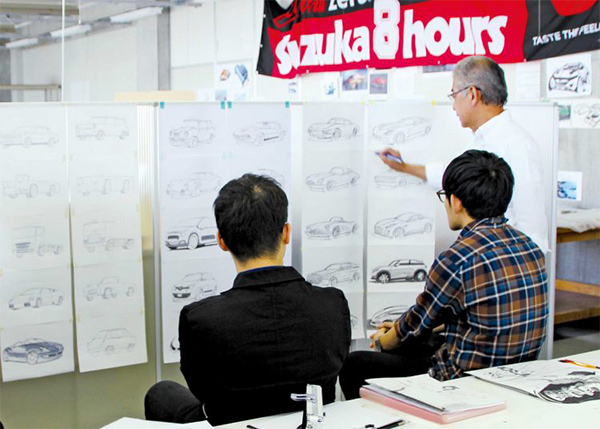 Product and Car Design Course
Students work on designs of various products around us, including stationery, toys, tableware, sporting goods and industrial products such as care and home electronics. They master the ability to conceptualize the usefulness of these products and how to enjoy these products, while going through the process of creating their works using various methods, ranging from manual crafting to production with a laser cutter or 3-D printer.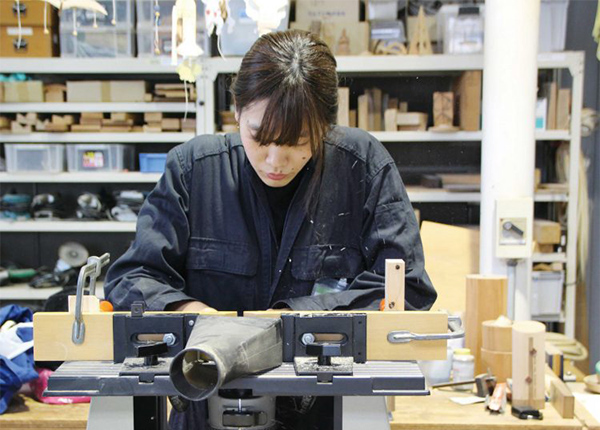 Curriculum
First-year students
Introduction to Product and Interior Design
Theory of Interior Design
Theory of Universal Design
Practice in Product and Interior Design Ⅰ・Ⅱ
Technical Drawing and Graphical Presentation Ⅰ
Industrial Drafting
Basic CAD
Theory of living appliance Design
Second-year students
Theory of Nature and Design
Practice in Product and Interior Design Ⅲ・Ⅳ
Technical Drawing and Graphical PresentationⅡ
CG Presentation(seminar)
Theory of Inclusive Housing Environment
Lighting Design (seminar)
Theory of Interface Design
Technical Drawing and Graphical PresentationⅢ
Interior Drafting Ⅰ・Ⅱ
3D Modeling Ⅰ
Theory of Product Planning
Third-year students
Measurement of Human and Product and Space (seminar)
Theory of Furniture and Equipment Planning
Presentation Technique for Interior Design (seminar)
Universal Design Ⅰ A・Ⅰ B・Ⅱ A・Ⅱ B
Interior Design Ⅰ A・Ⅰ B・Ⅱ A・Ⅱ B
Product Design Ⅰ A・Ⅰ B・Ⅱ A・Ⅱ B
Car Design Ⅰ A・Ⅰ B・Ⅱ A・Ⅱ B
Technical Drawing and Graphical PresentationⅣ
3D Modeling Ⅱ
Fourth-year students
Graduation Research