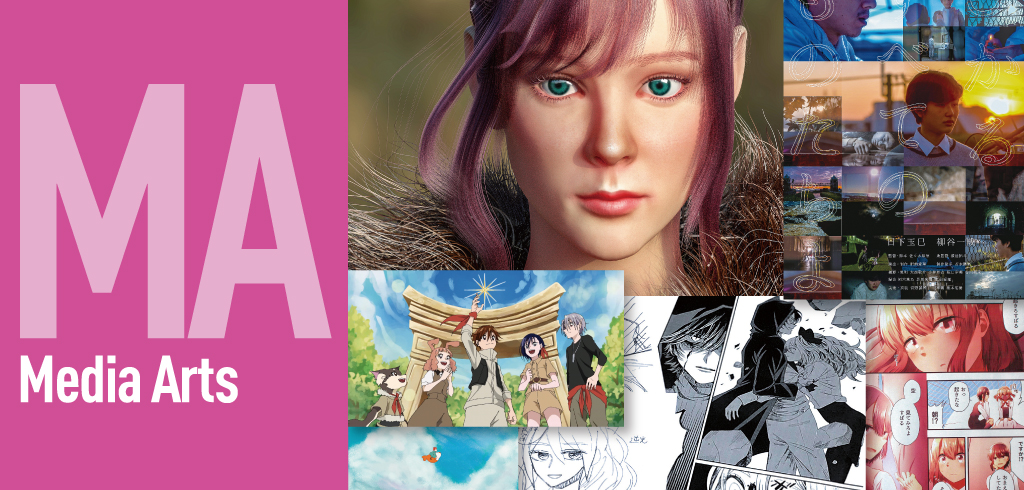 Department of Media Arts
Students learn means of expression in manga and comic illustrations, movies, videos, animations, CG, and games, which represent modern Japanese culture. By learning the basics of each medium and means of expression, students deepen their expertise in various media to become professional creators.
Manga Creation and Comic Illustration Course
Students learn a wide range of topics, such as basic expression techniques and story development in manga and how to publish works. They learn not only expression in manga but also the basic knowledge and applied expression of illustration. Thus, this course aims to train creators who can create long manga works.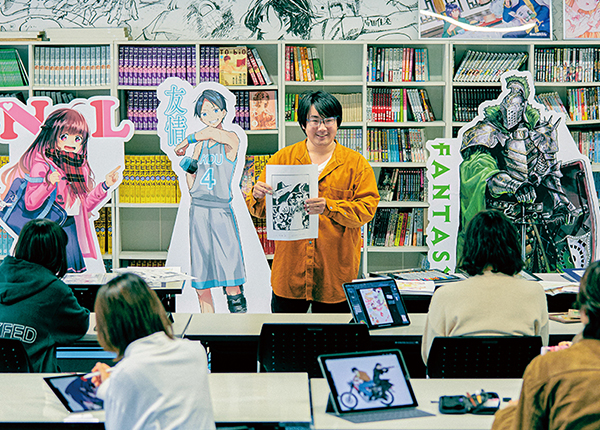 Film, Imaging Arts and Animation Course
Visual expression methods are broadly divided into live action and animation. Students learn the basics and techniques of these visual expression methods. The purpose is to enable students to propose complex expressions by experiencing a wide range of video production. This course aims to develop human resources who can play an active role in production fields, such as film directors, filmmakers, and animators.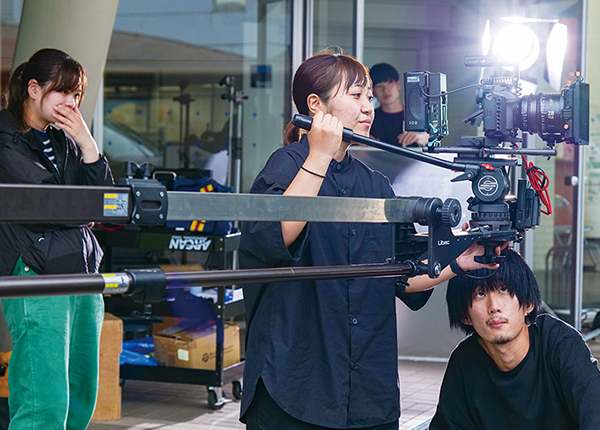 Computer Graphics and Game Design Course
CG is a technology used in various expressions, such as game graphics, movies, and commercials, and is a technique that creates a world with realistic sensations that surpass reality. Students learn the basics of CG production techniques, modeling, and colors and how to apply these basics into designing games. This course aims to develop creators who go beyond the framework of CG.